HDO Box APK with its powerful tracking algorithm to fetch latest/popular movies and TV shows is garnering a favorable response from the users. The fact that the app is lightweight and compatible with Android mobile, Android TV Box, Firestick/Fire TV, and even Roku Stick is clicking well with the users.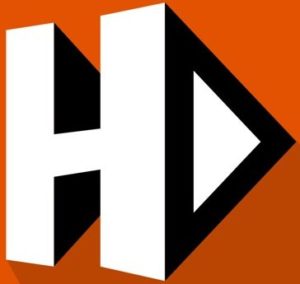 However, there are instances of complaints like HDO Box APK crashing, buffering, not working, and other relative issues. In this post, we will have a look on these common issues and provide working solutions for them. Check Out: Install HDO Box APK on Roku Stick Under 1 Minute [STEPS].
HDO Box APK Not Working, Buffering, Crashing Issues
Imagine you are watching your favorite movie and the HDO Box app crashes or continues to buffer. This is a huge blow to your experience especially when you are looking forward to watch the content. However, fret not, as we are going to provide you below with the fixes for these issues.
HDO Box APK Buffering Fix
Solution 1 > Clearing Application Cache
On your Android device, please navigate to Settings > Installed Apps.
Locate HDO Box APK in the list of installed apps.
Tap on Clear Cache.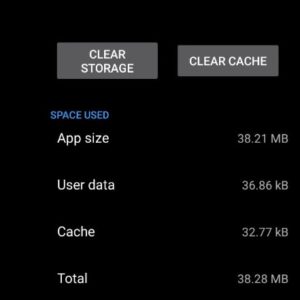 Please note if you are utilizing HDO Box MOD APK on Firestick/Fire TV or Nvidia Shield, you require heading over to Settings > Applications > Manage Installed Applications. Under here, you will find HDO Box APK. Tap on Clear Cache.
Solution 2 > Subscribe to a good VPN Service
Maybe your internet service provider is not so friendly with you utilizing a third-party streaming app to watch latest movies/TV shows. As a result, he cuts down your bandwidth resulting in buffering.  This is Internet Throttling. Hence, we recommend opting for a good VPN service to keep your streaming activities privy from your ISP.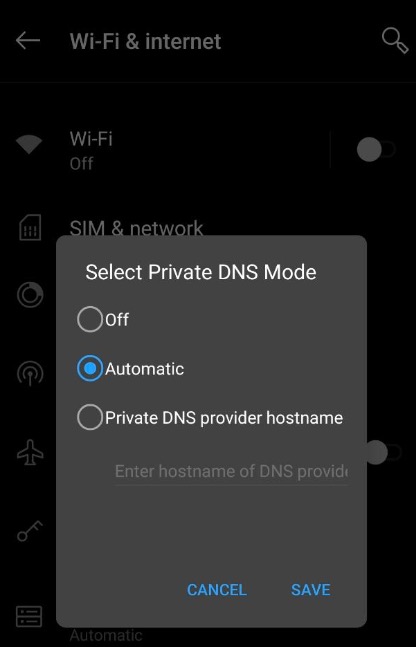 Solution 3 > Login to Real-Debrid on HDO Box
Sometimes, the buffering issue could be with the link itself. This holds true especially in the case of free links. Hence, if you have Real-Debrid subscription, we recommend logging in to your Real-Debrid account on HDO Box APK. This will fetch high-quality links devoid of any kind of buffering related issues. The following are the steps to login to Real-Debrid on HDO Box.
Launch HDO Box application and go to Settings > Login to Real Debrid.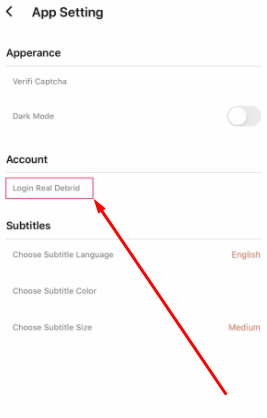 Make a note of the code that comes up.
Now login to your Real-Debrid account on any browser via https://real-debrid.com/device.
Enter the code here in the provided space.
Tap on Continue.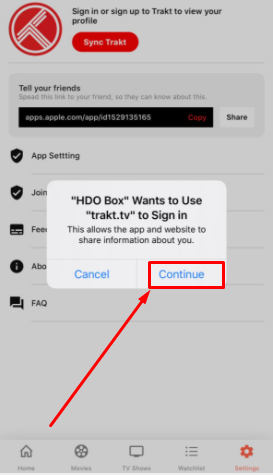 That is it! Your Real-Debrid login holds authorization now on HDO Box application.
Must Read: HDO Box APK Download on Android TV Box, Nvidia Shield & Mi Box.
Solution 4 > Check your internet as well
Do not forget to check your own WiFi connection as well. Sometimes the issue is with your WiFi performance itself. In addition, if you have multiple devices utilizing the same WiFi connection or you have, set up a lot of downloads in the background; this can influence your WiFi performance as well.
Solution 5 > Try the other link
If you are streaming a corrupted link, that can also result in undue buffering. Hence, if you have multiple links to the same content at your disposal, try out the next one in the list.
HDO Box APK Crashing Fix
Solution 1 > Downgrade HDO Box APK
If you have just now updated to the latest version of HDO Box and you started witnessing crashing issues, then we recommend downgrading to the previous version to see if the crashing issue resolves.
Solution 2 > Updating HDO Box Latest APK
On the other hand, crashing can occur due to not updating your app as well. Hence, if a recent update is available, try updating your app to the latest version to see if the crashing issue resolves.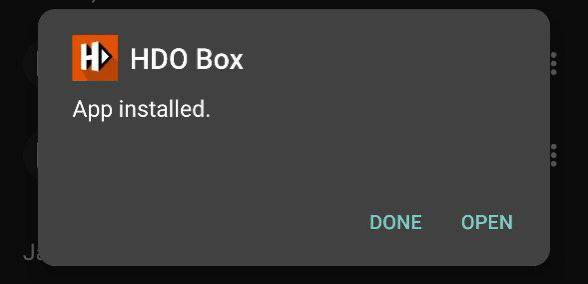 Solution 3 > Try the other link
Sometimes, the issue is because of a corrupted link. Try another link to see if the crashing issue resolves.
HDO Box APK Not Working Fix
Solution 1 > Update to HDO Box Latest APK
Try updating your application to the latest available version to see if it works.
Solution 2 > Clear Application Cache
The solution of clearing the application cache to fix buffering, as described above in this post, can work for HDO Box APK Not Working issue as well.
Solution 3 > Re-install the app
If nothing is working, we recommend uninstalling HDO Box APK from your device and proceeding to re-installation. Make sure you reboot your device after uninstallation. Tap on the below link to check out installation steps for HDO Box APK on Android.
Check Out:
HDO Box App Crashing, Buffering, and Not Working Fix
We sincerely hope the above solutions work for you. However, if you are still facing any of the issues mentioned in this post, we recommend dropping us a note in the comments section below.